Charities
The Police Rehabilitation Centre
Founded in 1890 by Miss Catherine Gurney OBE and based in Hove, West Brighton until the Centre moved to its present location in South Oxfordshire in 1988. Every year, at Flint House, a team of highly skilled physiotherapists and healthcare professionals assist over 3,500 injured police officers to get back to full operational health. Through an ever increasing range of specialist intensive treatments and care services, the focus of everyone working at Flint House is on assisting officers back to duty quickly, effectively and with long lasting results. The Centre offers a residential, holistic environment for the undertaking of intensive rehabilitation, mental health support, physiotherapy, and health & wellbeing, supported with complementary treatments including health classes, aromatherapy, Pilates, and all backed by comprehensive treatment and medical facilities. The main income of the Centre derives from a small weekly charity payroll donation by serving officers within the 29 forces covered by the Centre, plus a small number of independent donations and ex gratia grant funds. No regular income is received from government or local authorities Flint House is highly regarded by officers who have experienced the Centres environment and is consistently credited with assisting in the return of officers to full duties earlier than expected.
Heads Together
The Duke and Duchess of Cambridge and Prince Harry are spearheading a new campaign, Heads Together, to end stigma around mental health. Heads Together is working to help people find the mental health support they need, when they need it. By raising money for Heads Together you will support us to develop innovative projects, bringing together the exceptional skills and expertise of our partner charities and others, to get more help to more people
Event details
2017 Virgin Money London Marathon
23 April 2017
The Virgin Money London Marathon is the largest annual fundraising event on the planet-runners have raised over 770 million for good causes since the race began in 1981.
Please note Virgin Money Giving isn't responsible for the content fundraisers post on their pages, but if you see something you feel is offensive or inappropriate, please
let us know
and we'll look into it.
Richard Langton's fundraising page
Fundraiser:
Richard Langton
My page: http://uk.virginmoneygiving.com/Running4FlintHouse
Police Officers can go through tough times - become injured or psychologically damaged by what they experience trying to keep their communities safe. Often abused and maligned by the press and public, they do not hesitate to put themselves in harm's way to protect others, and they really do care.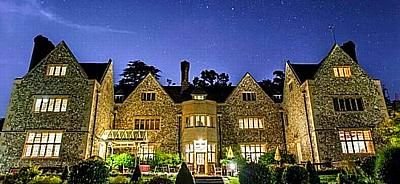 Flint House is a rehabilitation centre for injured and sick police officers, both serving and retired. Every year thousands of subscribing police officers pass through its doors and receive the highest standards of care and treatment, whether it be through physiotherapy, exercise or support for wellbeing and those suffering from mental health issues. Set in beautiful Goring-on-Thames, Flint House is a gem tucked away in gorgeous grounds and surrounding countryside. For years it has been referred to as "the best kept secret in the police service."
As a serving officer I have paid in to Flint House for over 28 years and never thought I would need its services. However in 2016 circumstances beyond my control saw me attending twice in 2 months. An officer's weekly subscription is less than the price of a modest cup of coffee but to accomodate and treat an officer for a 2 week stay costs on average around £1800. I am now in the position where my 28 years of contributions no longer cover the care I have received and I want to give a little more back ... hence running the Virgin London Marathon 2017 for Flint House!
Since going through a traumatic and damaging experience at work I found myself, for the first time in my life, suffering with depression, anxiety and stress. I completely lost my self-confidence and self-worth and eventually found myself unable to work at all. The treatment and care I received at Flint House, complementing the support from my counsellor and GP had a profound impact on my recovery.
Whilst still recovering from mental health issues, and trying to regain my physical fitness and self-esteem, I came off my bicycle and seriously injured my right shoulder. Suffering a type three acromio-clavicular dislocation of my collarbone together with a complete separation of my shoulder I needed surgery to reconstruct the joint and am now the proud owner of some fine titanium internal 'bling'!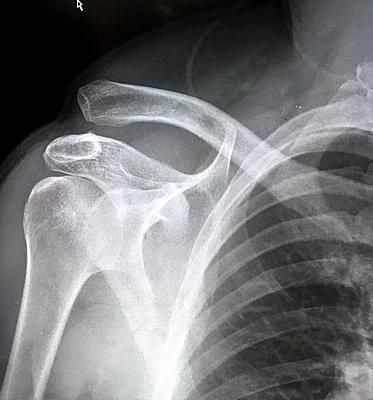 Once again Flint House supported me and transformed my recovery only 10 weeks after surgery. On day one I could only manage around 60% range of movement, was very weak in the upper body and suffering from a lot of pain and discomfort. Thanks to my personal physio David Jackson and the fantastic team of physio staff, by the time I left I had a full range of movement, could lift weights, swim front crawl and even swing a golf club!
It is entirely true to say that every year Flint House picks up the pieces of thousands of damaged, traumatised and injured police officers and performs extraordinary work to expedite their return to health - and work. Sadly though, in recent years the numbers of officers subscribing has fallen considerably. As a consequence, whilst Flint House continues to fully support and fund subscribing serving officers, police pensioners are now required to pay a significant contribution towards the cost of their care. Please help me raise funds - and awareness - for Flint House to try to remedy this situation.
Thank you for reading and please make a donation if you are able.
Richard ;-)
Recent donors
Alex and Pete Wheeler £30.00 (+ £7.50 giftaid)
05.05.17 Great cause and a lot of hard work training to do the marathon!
Malinsgate Tuck Shop £50.00
04.05.17 Thanks to all the cops and PCSOs at Malinsgate Police Station who have scoffed chocolate, crisps and pop in sufficient quantities to be able to donate fifty pounds to Flint House from the profits! You are all stars! Cheers Rich
Nigel Barter £20.00 (+ £5.00 giftaid)
04.05.17
Lex £50.00 (+ £12.50 giftaid)
26.04.17 Can't let Steph have all the brownie points... For a job well done and a worthy cause. I'll always be grateful to Flint House for helping us get our old Dad back. Roll on the 2018 ballot!
Ferg £20.00 (+ £5.00 giftaid)
24.04.17
Anonymous £30.00
23.04.17
Steph £70.75
23.04.17 You filled the unforgiving minute with sixty seconds' worth of distance run. So proud of your unwavering strength and resilience. Thank you to every person at Flint House for working tirelessly to make my Dad (and lots of other Dads and Mums!) better.
Kiwi £20.00 (+ £5.00 giftaid)
22.04.17 Good luck Richard
Michelle £10.00 (+ £2.50 giftaid)
21.04.17 Run forest run! Wishing you all the best for Sunday. FH is an amazing place and I've been lucky enough to have been there twice. Both times experiencing exceptional care and compassion. All the best, Michelle (FH gang 2016)
Hannah (Goring) £25.00 (+ £6.25 giftaid)
20.04.17 Well done Rich - a fantastic effort for an incredible charity!!! I can also speak from experience with how much I benefited (and greatly needed my stay) Will be cheering you on!!!! Han (Goring group 2016) xxxx
Keith G £20.00 (+ £5.00 giftaid)
19.04.17 Good luck on your last marathon. A very worthy cause
Jim Baker £10.00 (+ £2.50 giftaid)
16.04.17
Tory Harris £20.00 (+ £5.00 giftaid)
15.04.17 Good luck Rich!
the Biertons £26.20 (+ £6.55 giftaid)
14.04.17 Dick, enjoy those London streets !!! Would love to be running alongside you, but you're probably thankful that I'm not on your shoulder nattering away for 3 to 4 hours !!!
Lyn Child £10.00 (+ £2.50 giftaid)
13.04.17 good luck
Anonymous £5.00 (+ £1.25 giftaid)
12.04.17 Good Luck
Andy Hudson £5.00 (+ £1.25 giftaid)
11.04.17 Good luck !
Jill £15.00
10.04.17 It's a very worthy cause
Anonymous £10.00 (+ £2.50 giftaid)
10.04.17 Don't break anything else
Ade Maiden £10.00 (+ £2.50 giftaid)
09.04.17 Best of Luck
osmundsmith £30.00 (+ £7.50 giftaid)
09.04.17 Well done Richard - a privilege to support you.
Jane FRANCIS £10.00 (+ £2.50 giftaid)
08.04.17 All the very best - a great cause -
Victoria Duffield-Smith £10.00 (+ £2.50 giftaid)
08.04.17 Incredible establishment, well and truly got me fighting fit again. A very worthwhile cause and the best of luck.
Granty £10.00 (+ £2.50 giftaid)
07.04.17 Good Luck Guv ! ... In the hard miles, think about the hard times and you will get through it. Best of luck.
Tom Clayton £15.00 (+ £3.75 giftaid)
07.04.17 Good luck Sir...you're a better man than me!!