IGF London Marathon 2020 Team
Why we need your help
Support our London Marathon Invictus Games Foundation team in their challenge to complete the 26.2 miles through London.
We use the power of sport to inspire recovery and encourage rehabilitation for wounded, injured and sick military service personnel and veterans and their families.
This year, 35 runners will be taking on the 2020 London Marathon in aid of the Invictus Games Foundation on Sunday 4 October 2020.
Most of us will never know the full horrors of combat. Many servicemen and women suffer life-changing injuries, visible and invisible while serving their country.
The Invictus Games Foundation, through the Invictus Games, helps those who have been injured, wounded or are sick during, or as a consequence of their military service, regain a sense of purpose and reconnect with society and their communities.
"I am the master of my fate: I am the captain of my soul"
Invictus by William Ernest Henley
Our team is made up of former wounded servicemen and women from across our Participating Nations as well as a number of fantastic supporters from our corporate partners and the wider armed forces community. Read their stories on their individual fundraising pages.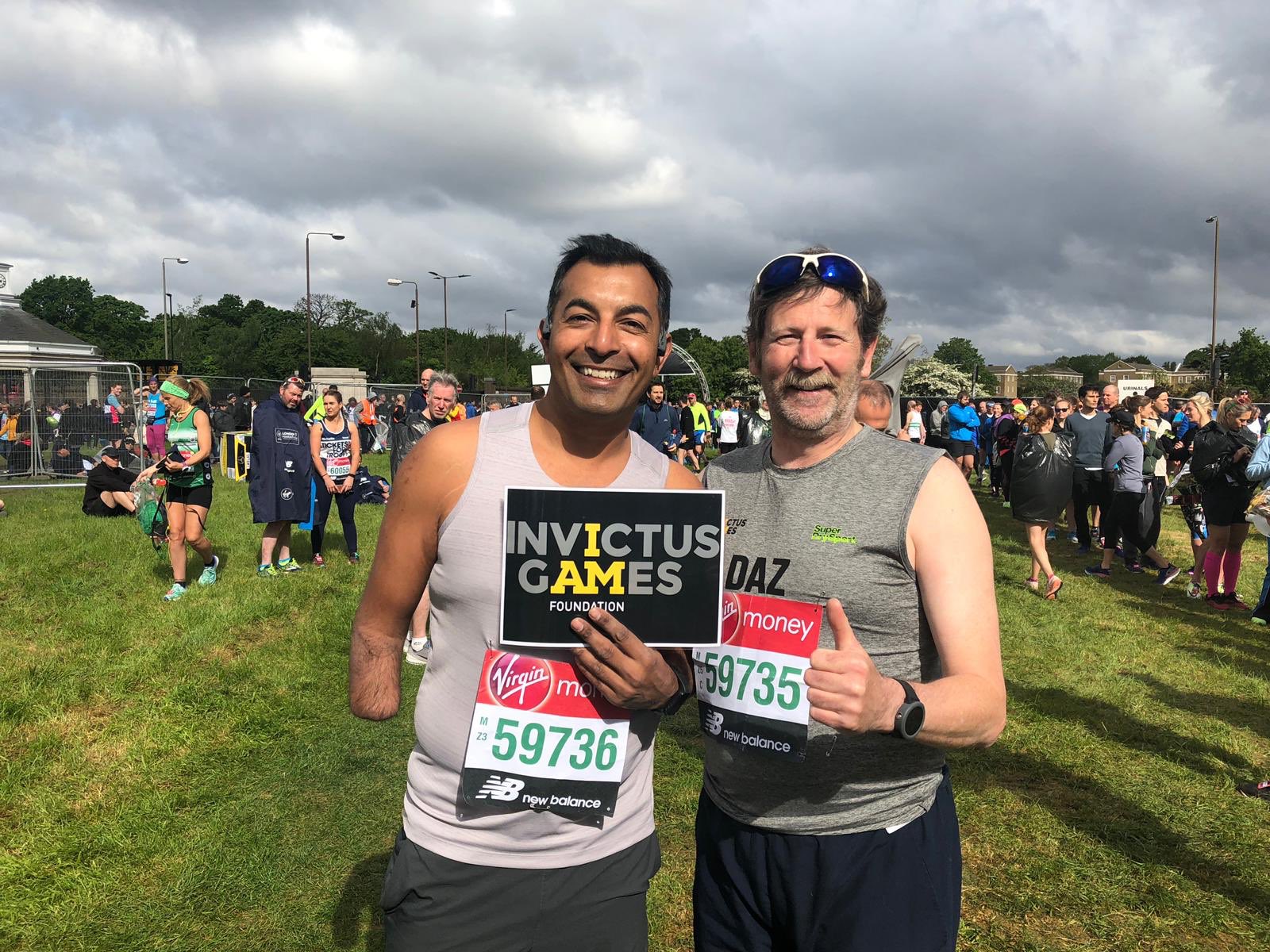 £22,781.14
raised towards £30,000.00 target
How you can support us
Make a donation
Select the amount you'd like to give or fundraise towards
---
Fundraise in support
Create a fundraising page in support of IGF London Marathon 2020 Team and make a real impact
Total raised so far
£22,781.14
Total plus Gift Aid £27,258.33
Direct donations
£78.60
Raised offline £213.00
Fundraising pages
£22,489.54