Nugent
Covid19 Community Market Crisis appeal
Why we need your help
Your help is needed during this difficult time to support an unprecedented number of people coming to our community food market in Kirkdale.
Please consider donating and help us buy the following basics:
Cereals
Tinned goods
Pasta/rice
Long-life milk/juices
Handwash/sanitisers
Hygiene products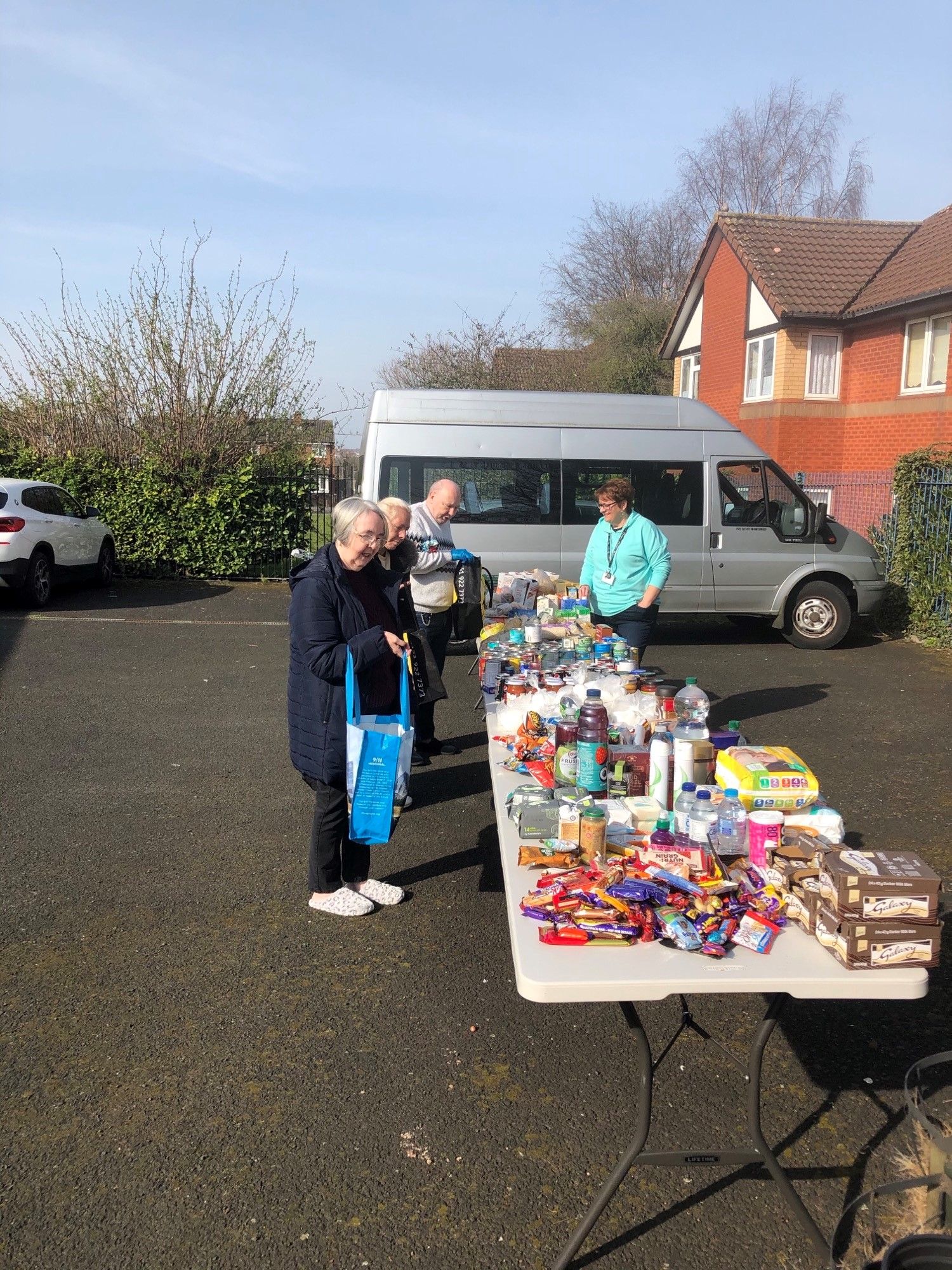 Help us feed people during the Coronavirus.
Caritas in Nugent runs a weekly food market from our Epsom Street centre in Kirkdale and demand is higher than ever due to the Coronavirus.
This is also affecting people who can't get to the market, so we are now running a new delivery service, every Tuesday, across Liverpool, taking food to those that need it, ensuring that isolated older people or people who are ill are not left without basic supplies.
Please donate now and enable us to supply food to those in most need.
Please help us to continue to support the most vulnerable people in our society during this difficut time.
Together #wearenugent
£1,810.00
raised towards £2,000.00 target
This campaign is now closed, and no longer accepting donations.
Supporters
---
Oct 25, 2020
Anonymous
£10.00
(plus £2.50 giftaid)
---
May 27, 2020
Sarah
£10.00
(plus £2.50 giftaid)
---
May 26, 2020
Paul
£50.00
(plus £12.50 giftaid)
---
May 26, 2020
Anonymous
£10.00
(plus £2.50 giftaid)
---
May 22, 2020
Tony Charnock
£20.00
(plus £5.00 giftaid)
---
May 20, 2020
On Point Direct Ltd Tesco Woolton Car Wash
£20.00
(plus £5.00 giftaid)
---
May 07, 2020
Anonymous
£20.00
(plus £5.00 giftaid)
---
---
Apr 24, 2020
Anonymous
£25.00
(plus £6.25 giftaid)
---
Total raised so far
£1,810.00
Total plus Gift Aid £2,046.25
Direct donations
£1,260.00
Raised offline £550.00