The Challenge Fund
Project Hospice Nepal 2point6challenge
Why we need your help
PROJECT HOSPICE NEPAL
£1 million
urgently needed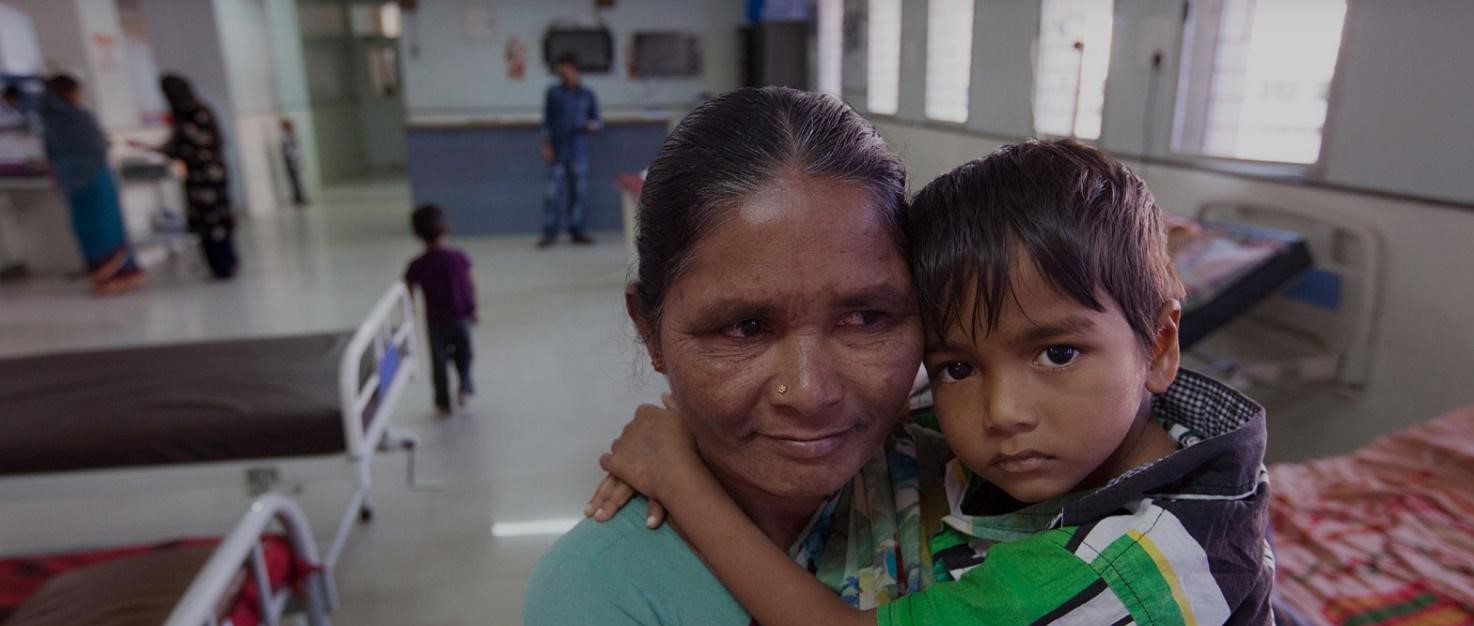 Project Hospice Nepal has to raise £1 million to build a desperately needed palliative care hospice in Kathmandu. With a population of over 30 million, Nepal is one of the poorest countries in the world and there is currently only one eight bed hospice for terminally ill patients including children.
Here is a link to a video made by Professor Max Watson created at Everest Base Camp where he explains the urgent need for a new hospice for Nepal. www.vimeo.com/382067955
Tragically, many people with advanced cancer and other diseases die without any form of pain relief or other palliative care.
Hospice Nepal is registered as a Nepalese charitable trust and has been providing palliative care services in Kathmandu for almost 20 years.
It currently operates out of a relatively small building that is now inadequate to meet the high demand for palliative care.
The new hospice will become a centre of excellence for palliative care throughout the region and will also be an education centre for palliative care training of health workers as well as a hub for outreach programmes into the rural areas.
Land on the outskirts of Kathmandu has been secured thanks to substantial donations both from within Nepal and overseas including a generous donation from our ambassador, Joanna Lumley.
The next phase of the project is the construction of the bilding and associated gardens and parking area (£1 million) followedl by the fitting out of the hospice (£300,000).
We would be incredibly grateful for any donation you could make to help this vision become a reality.
£1,125.76
raised towards £1,000,000.00 target
This campaign is now closed, and no longer accepting donations.
Supporters
---
May 03, 2020
Pat and Ian Cheese
£20.00
(plus £5.00 giftaid)
---
May 03, 2020
Valerie Vickery
£25.00
(plus £6.25 giftaid)
---
May 01, 2020
Penny
£30.00
(plus £7.50 giftaid)
---
Apr 30, 2020
Mark
£70.00
(plus £17.50 giftaid)
---
Apr 29, 2020
Ama
£260.00
(plus £65.00 giftaid)
---
Apr 28, 2020
Anonymous
£100.00
(plus £25.00 giftaid)
---
Apr 28, 2020
Walter
£50.00
(plus £12.50 giftaid)
---
Apr 27, 2020
Jude
£25.00
(plus £6.25 giftaid)
---
---
Total raised so far
£1,125.76
Total plus Gift Aid £1,377.20
Direct donations
£1,125.76
Raised offline £0.00