Kit4Carers
Why we need your help
Kit4Carers, a new initiative hosted by the CareTech Foundation, is a not-for-profit volunteer group working towards raising £1,000,000 to provide free personal protective equipment (PPE) for carers working with the most vulnerable people in our communities.
Like Lambs to the Slaughter?
During the Covid-19 pandemic, without access to adequate personal protective equipment (PPE), care home workers and other carers in the community are risking their lives – and the lives of those they look after. As ITV News reported, they are "like lambs to the slaughter".
That is why Kit4Carers urgently needs your help to get FREE PPE to carers working with the most needy and vulnerable people in our communities.
The Forgotten Few
Shortages of PPE for NHS workers and health professionals has received much publicity. Less so for people caring for the most marginalised groups such as children at risk, the homeless, people with drug and alcohol addiction, or with mental illnesses. Carers and the cared for all need effective personal protection during the Covid-19 pandemic.
All Carers Should Have Access to PPE
Many carers are poorly paid – and some unpaid. Yet, frequently, the work they do is difficult and risky but vital for people who are anxious, lonely and vulnerable. Community carers are operating at a time when resources are stretched and, in some cases, shelters and community centres are shut. Their work goes largely unsung and they urgently need our support.
Kit4carers is a not-for-profit group that has been formed to focus on sourcing, shipping and distributing PPE kit to this community of carers as soon as possible. We have the procurement, logistics and supply chain working round the clock - and what's more, we are already delivering our first shipment of masks, gowns and gloves this week into the UK.
Kit4Carers is led by Dr Pramod Prabhakaran, an NHS Consultant, Hassan Chaudhury, international trade expert & ex-social worker and Omar Butt, innovation leader from Vita Healthcare Solutions and Angus Robertson, Managing Partner at Curzon Private Office.
Individual Supporters
Prince Ade Ade-Odunlade - Managing Director at CNWL NHS Foundation Trust
Dr Malcolm Barratt-Johnson - PharmaMedic Consultancy Ltd
Omar Butt - Innovation Lead, Imperial College Health Partners
Dr Nav Chana - General Practitioner, Chair, National Association of Primary Care
Dr Navin Chandra - NHS Consultant Child Psychiatrist
Hassan Chaudhry - Specialist (Digital Health & Data) Department of International Trade
Lee Davies - Event Director & Head of Partnerships, Health + Care and the Digital Healthcare Show
David Dawes - Council Member, Royal College of Nursing, Commercial Director, Future Care Capital
Carole Edmond – CEO Glassmoon Strategies Ltd
Prof Andrew George - Chair, Imperial College Health partners, Non-Executive Director, Health Education England. Non-Executive Director, Health Research Authority
Steve Hamblin - Clear Artificial Intelligence
Nicola Haywood-Alexander - CHCIO (International) CEng, MBA (Exec), BSc (Hons)
Dr Alex Lewis - Medical Director, Ernst & Young, UK & Ireland
Rachel Murphy - CEO, Difrent
Mat Oram - CEO, AdviseInc
Tim Lux - MD, Pathfinders
James Pool - Head of Business Development, CNWL NHS Foundation Trust
Dr Pravin Prabhakaran - NHS Consultant Old Age Psychiatrist
Angus Robertson – Managing Partner, Curzon Private Office
Simon Shooter - Partner, Bird & Bird
Andrew Whelan - Chairman, Future Care Capital
Angus Wrixon - Director, Salix & Co
Graeme Hodges - CEO, 33Hz Limited
Freddie Raben - Consultant, SThree Group
Maddy Hill speaks for all of us when she says just how in awe she is at the level of courage being exhibited by all NHS staff, community carers and key workers during this pandemic. That's why she is supporting Kit4Carers and encouraging you to support us in any way you can.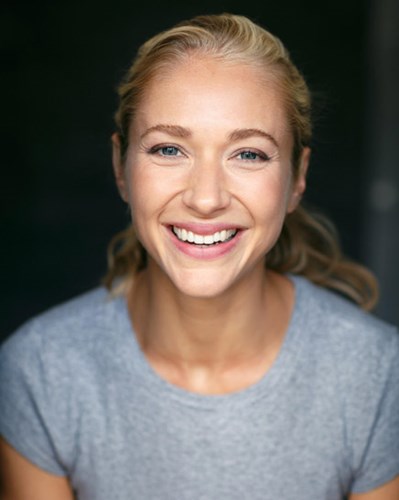 "A donation as little as £5 can buy face masks, gloves and aprons for one person.I know how grateful and humbled we all are right now by the efforts of our carers and frontline staff, so please, give what you can to Kit4Carers and protect our incredible carers and those they're caring for"
Maddy is best known for having played the hugely popular paramedic Ruby Spark in Casualty and Nancy Carter in EastEnders.
Supporters
---
Sep 18, 2020
Fiona Proudler
£50.00
(plus £12.50 giftaid)
---
---
Aug 10, 2020
Gregg McKella from the band Paradise 9
---
Jul 16, 2020
Paul Fleming
£50.00
(plus £12.50 giftaid)
---
Jul 11, 2020
Priya Taneja
£100.00
(plus £25.00 giftaid)
---
Jul 01, 2020
Nick K
£50.00
(plus £12.50 giftaid)
---
Jun 30, 2020
Ugur Tanriverdi
£20.00
(plus £5.00 giftaid)
---
Jun 26, 2020
Anonymous
£5.00
(plus £1.25 giftaid)
---
Jun 19, 2020
FPS
£100.00
(plus £25.00 giftaid)
---
Total raised so far
£31,109.00
Total plus Gift Aid £31,227.75
Direct donations
£1,295.00
Raised offline £29,814.00