The HideOut Virtual Challenge
Why we need your help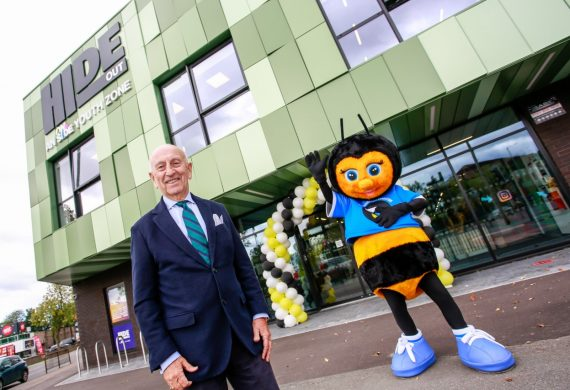 HideOut Youth Zone has teamed up with The Running Bee Foundation for a month-long virtual race challenge!
Going live on Monday 5th October, the 4-week event will see runners complete a distance of their choice: A 1 Mile, 5K, 10K, Half Marathon or Marathon – in a bid to help the HideOut raise funds and get people active during these challenging times.
Runners will pay £10 to enter and can take on any distance of your choice at your own pace over the course of the month. All participants will also receive a medal by post for your achievements.
Help us raise extra funds by sharing your challenge with friends, family and colleagues and get those donations coming in straight away via our dedicated Virgin Money Virtual Campaign page.
All donations (including the entry fee) will go directly towards our work supporting young people. We know that the impact of Covid-19 and lockdown has disproportionately affected disadvantaged children and young people, so your support is needed more than ever.
The simple steps:
1: Sign up and pay the £10 entry fee by visiting The Running Bee Foundation website here.
2: Raise funds by sharing the challenge with your friends, family and colleagues and ask them to donate via this Virgin Money Giving Virtual Challenge campaign page.
3: Have fun and make sure you send us a photo or video of your challenge so we can share via our social media channels.
Twitter: @HideOut_YZ
Facebook: HideOut Youth Zone
Instagram: @Hideoutyouthzone
#HideOutRunnerBee