Team Spare Tyre - Parallel London
http://uk.virginmoneygiving.com/fund/sparetyre
This campaign is now closed, and no longer accepting donations.
Total raised
£4,433.70
from a target of £4,000.00
Total raised (+ Gift Aid)
£5,200.95
Hello, Hello, Hello
Thank you for supporting the Spare Tyre Team!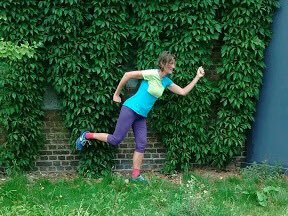 On the 3rd of September, a group of Spare Tyre's artists, staff, trustees and friends will be racing in Parallel London, the world's first fully inclusive mass participation event.
Our #ReasontoRun is to mark our 40th anniversary of working creatively with disadvantaged people, including: adults with learning disabilities, older people, people with dementia, women who have experienced violence, and economically disadvantaged communities.
Parallel London welcomes all ages and abilities; offering the opportunity to run your preferred distance (10km, 5km, 1km, 100m or Super Sensory 1km), and suites Spare Tyre down to the ground. Inclusivity is our passion!
The money raised will go towards workshops, performances and art projects with disadvantaged groups.
You are more than welcome to join the team and race for us, donate, and/or come for a bit of support and cheerleading on race day. Thanks for your help!
Go Team!
The Team
Ashley
Duncan
Emily
Livvy
Lynette
Michelle
Neil
Pete
Toby
Vivienne
Sebastien
Claire
Kirsty
Katie
Susanne
Allison
Olly
Miguel
Thomas
Arti
Chirag
Jack
Kathy
Alice
Hallam
Tom
Select the amount you wish to give
Total raised:
£10.00 (excl Gift Aid)
Total raised:
£216.00 (excl Gift Aid)
Total raised:
£65.00 (excl Gift Aid)
Total raised:
£190.00 (excl Gift Aid)
Total raised:
£400.00 (excl Gift Aid)
Total raised:
£270.00 (excl Gift Aid)
Total raised:
£365.00 (excl Gift Aid)
Total raised:
£275.00 (excl Gift Aid)
Total raised:
£0.00 (excl Gift Aid)
Total raised:
£85.00 (excl Gift Aid)
£130.00 (+ £32.50 giftaid)
£100.00 (+ £25.00 giftaid)
Thomas Schildhammer
05.09.17