SNAPS Yorkshire
Sponsor a Session
Why we need your help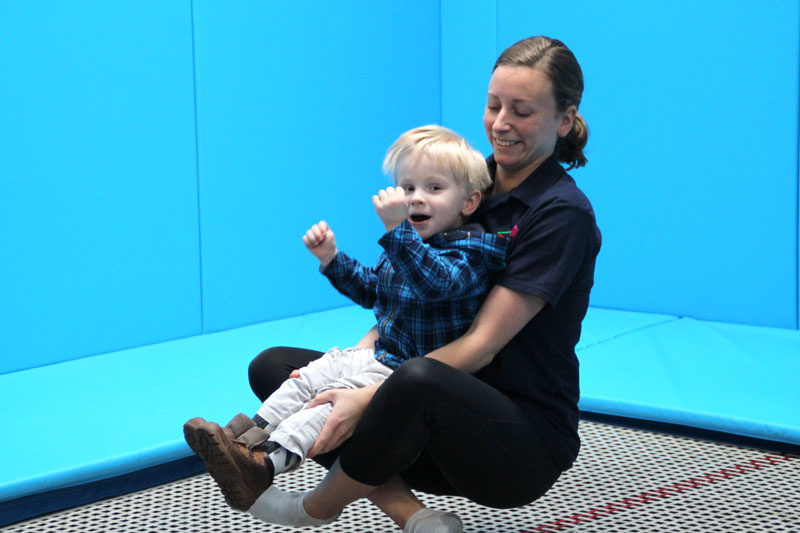 Could you sponsor a hydrotherapy or rebound therapy session for a SNAPS child?
A simple donation of £40 covers one session of hydrotherapy or rebound therapy for a child with additional needs, aiding physical development and helping them to grow in confidence.
Here's the difference sponsoring a session can make:
"Birdy has come such a long way, we used to have 'normal' swim lessons for Birdy for a year and never got anywhere, and in just over a year at SNAPS Birdy is practically swimming unaided.
"We are thrilled as we never thought it possible."
Nicky, Birdy's mum
"Jake has a spinal cord injury and has limited mobility. The hydrotherapy and rebound therapy provided by SNAPS on a regular basis keeps him moving and constantly strengthening.
"Our NHS physio is only able to offer blocks of therapy every few months and so the regularity that SNAPS offers is absolutely key to keeping him constantly improving."
Amanda, Jake's Mum
This campaign is now closed, and no longer accepting donations.
How you can support us
Make a donation
Select the amount you'd like to give or fundraise towards
Supporters
---
Oct 29, 2018
Jen Stephenson
£40.00
(plus £10.00 giftaid)
---
Total raised so far
£120.00
Total plus Gift Aid £150.00
Direct donations
£120.00
Raised offline £0.00