Grandpont Nursery School Association
South Oxford Family Triathlon
Why we need your help
The South Oxford Family Triathlon and Push2k events happen near the centre of Oxford, and raise money to support familes in the south Oxford area via the South Oxford Family Room (part of Grandpont Nursery School) and Oxfordshire Breastfeeding Support. They are intended to be inclusive rather than very competitive, so the events are not timed, and there are no awards for speed. Children of all ages can participate: event last year we had families and children from toddlers upwards.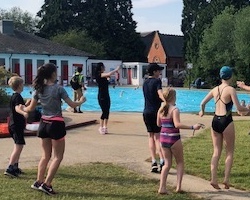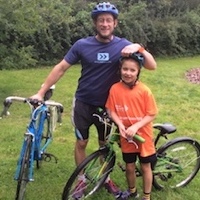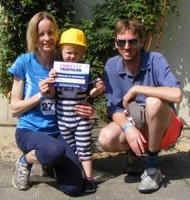 The total distance covered is 8 kilometres: 6 lengths of the Hinksey Pool (200m), 3 running laps of Dean's Ham field (1.8 km), and 4 cycling laps of Grandpont Nature Park (6 km). Participants who do not wish to complete the whole course can cover shorter distances (e.g. fewer laps or lengths of the pool), and accomplish the triathlon relay-style with their family group: this allows even small children to take part.
Just had a baby? still using a pushchair or do you have a child in a wheelchair? Then the sponsored Push 2Km might be for you. This takes place on Grandpont recreational ground at the same time.
For more information see http://triathlon.sofr.org.uk
Thanks to our supporters:
This campaign is now closed, and no longer accepting donations.
Supporters
Oct 13, 2019
Katherine
£70.00
(plus £17.50 giftaid)
---
Oct 08, 2019
Jessica
£100.00
(plus £25.00 giftaid)
---
Sep 19, 2019
Jz
£20.00
(plus £5.00 giftaid)
---
Sep 18, 2019
Anonymous
£10.00
(plus £2.50 giftaid)
---
---
---
Jul 03, 2019
Alice Coulter
£100.00
(plus £25.00 giftaid)
---
Jul 01, 2019
Anonymous
£20.00
(plus £5.00 giftaid)
---
Jul 01, 2019
Lucie
£75.00
(plus £18.75 giftaid)
---
---
Total raised so far
£7,291.00
Total plus Gift Aid £8,511.00
Direct donations
£1,951.00
Raised offline £1,290.00
Fundraising pages
£4,050.00