Derwen College
Derwen College staff 'Snowdon Challenge'
Why we need your help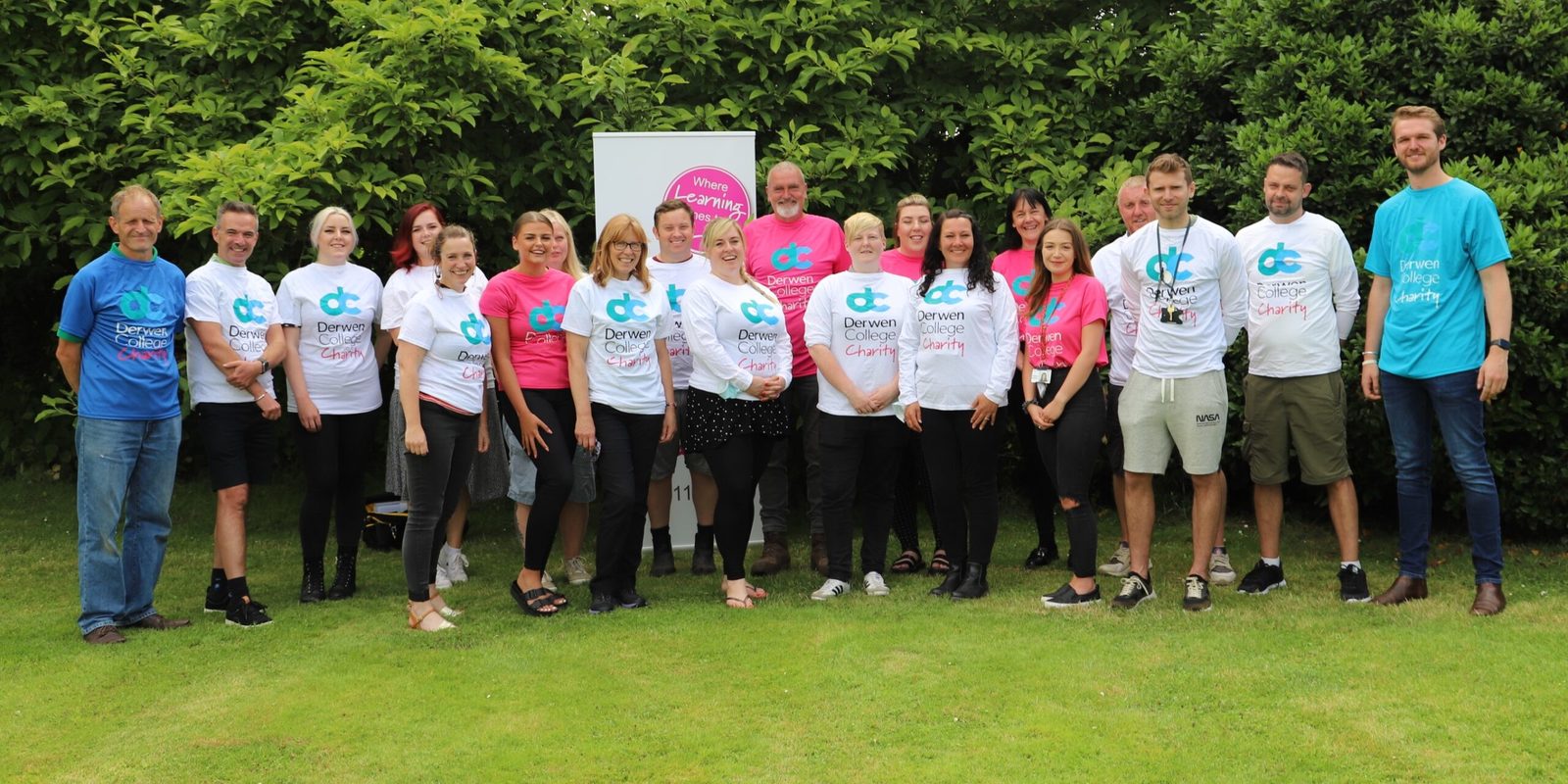 Tuesday, July 20th 2021
We are very pleased to announce the Staff Snowdon walk has be re-scheduled!
Derwen College Charity staff are raring to conquer Snowdon - Yr Wyddfa - after over 12 months of waiting for Covid-19 restrictions to ease.
Team Derwen - Snowdon Challenge.
Members of staff from Derwen College will be taking on the challenge to climb Snowdon Mountain, to raise funds and awareness of Derwen College Charity.
For many staff, this will be a first. The team are aiming to get to the top together - it is not a race!
Please support these dedicated individuals who are committed to raising funds for Derwen College Charity, which benefits all our students.
Thank you
£1,555.48
raised towards £1,000.00 target
This campaign is now closed, and no longer accepting donations.
Supporters
Aug 19, 2021
Sharon
£10.00
(plus £2.50 giftaid)
---
---
Aug 19, 2021
feebsy123@aol.com
£5.00
(plus £1.25 giftaid)
---
Aug 19, 2021
Martin Humphreys
£10.00
(plus £2.50 giftaid)
---
Aug 19, 2021
Peter Ball
£10.00
(plus £2.50 giftaid)
---
Aug 19, 2021
Anonymous
£20.00
(plus £5.00 giftaid)
---
Aug 19, 2021
Linda Nurse
£10.00
(plus £2.50 giftaid)
---
Aug 19, 2021
Joe
£10.00
(plus £2.50 giftaid)
---
Aug 19, 2021
Anonymous
£20.00
(plus £5.00 giftaid)
---
Aug 19, 2021
Anonymous
£10.00
(plus £2.50 giftaid)
---
Total raised so far
£1,555.48
Total plus Gift Aid £1,859.23
Direct donations
£765.00
Raised offline £140.00
Fundraising pages
£650.48