The North Halifax Grammar School Parents' Association
NHGS Coast 2 Coast 4 Fundraiser
Why we need your help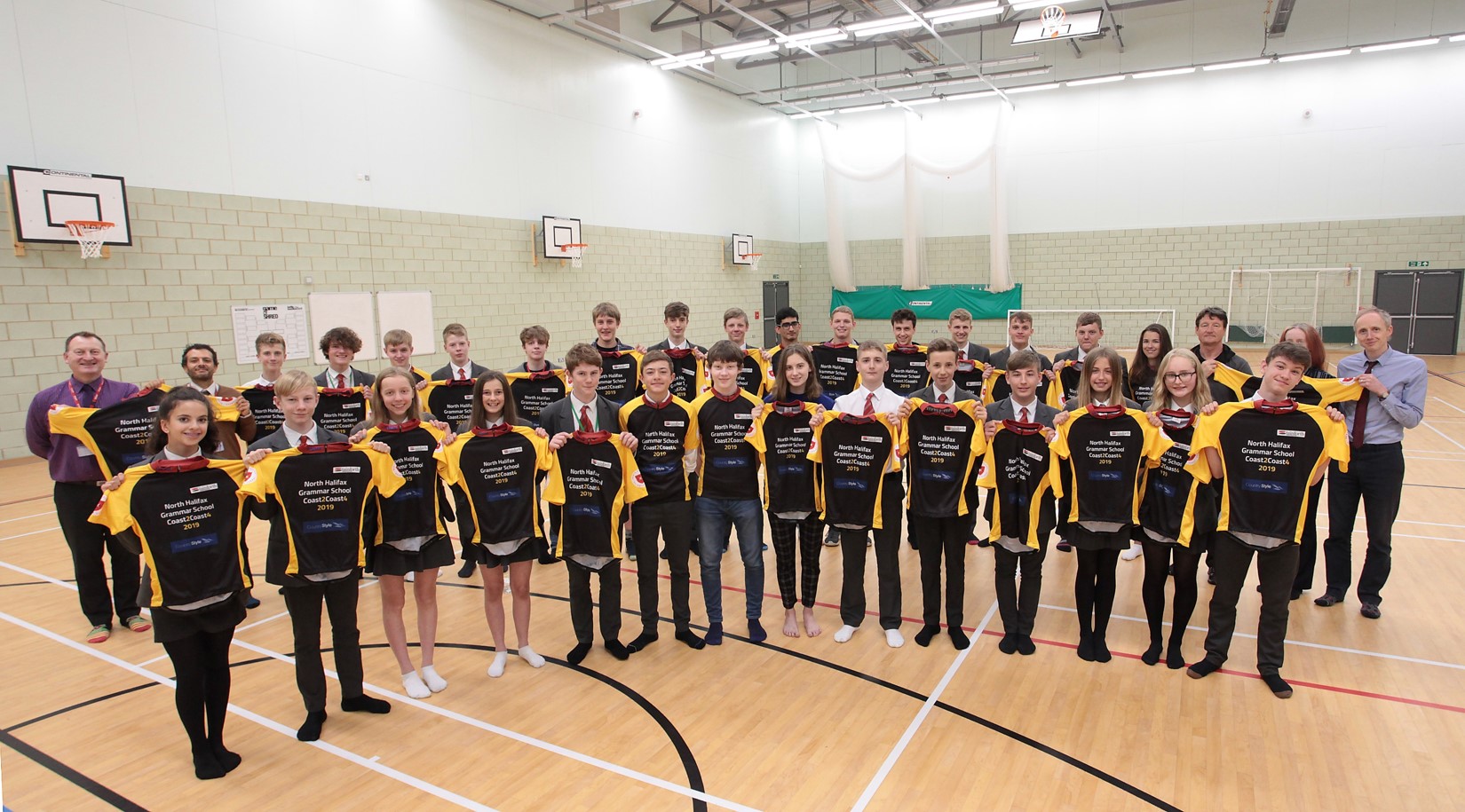 On the 30th of June around forty NHGS students will be riding the yearly Coast 2 Coast ride to raise money for their school.
The students carry their own food, cooking equipment, and clothes in their own panniers and they cook their own meals morning, noon and night.
They are doing the official C2C Way of the Roses route but starting in Bridlington and finishing in Morecambe. They are cycling between forty and sixty miles each day through some beautiful, but very hilly countryside.
BUT!! this group of students do not like to do things by havles, as we are in the area on the penultimate day they are also walking the Dales Three Peaks. A twenty six mile slog over Pen y Ghent, Whernside and Ingleborough.
Please support the riders by making a donation. They will definitely deserve it! Funds raised will go towards the Technology Block.
£9,713.56
raised towards £12,000.00 target
This campaign is now closed, and no longer accepting donations.
Supporters
Aug 06, 2019
gomgom
£20.00
(plus £5.00 giftaid)
---
Jul 30, 2019
The Wheatlys
£50.00
(plus £12.50 giftaid)
---
---
Jul 15, 2019
Liz
£10.00
(plus £2.50 giftaid)
---
Jul 14, 2019
TEMPESTS
£10.00
(plus £2.50 giftaid)
---
Jul 13, 2019
Alan Alison and Laura Sinfield
£20.00
(plus £5.00 giftaid)
---
Jul 13, 2019
Sarah and Andy
£10.00
(plus £2.50 giftaid)
---
Jul 13, 2019
Anonymous
£10.00
(plus £2.50 giftaid)
---
Jul 13, 2019
Carole Culpan
£10.00
(plus £2.50 giftaid)
---
Jul 10, 2019
Anonymous
£20.00
(plus £5.00 giftaid)
---
Total raised so far
£9,713.56
Total plus Gift Aid £11,206.31
Direct donations
£7,185.56
Raised offline £2,528.00