The Running Charity
Alex Jackson is running VMLM18
Why we need your help
Support Alex and Emmanuel as they run this year's Virgin Money London Marathon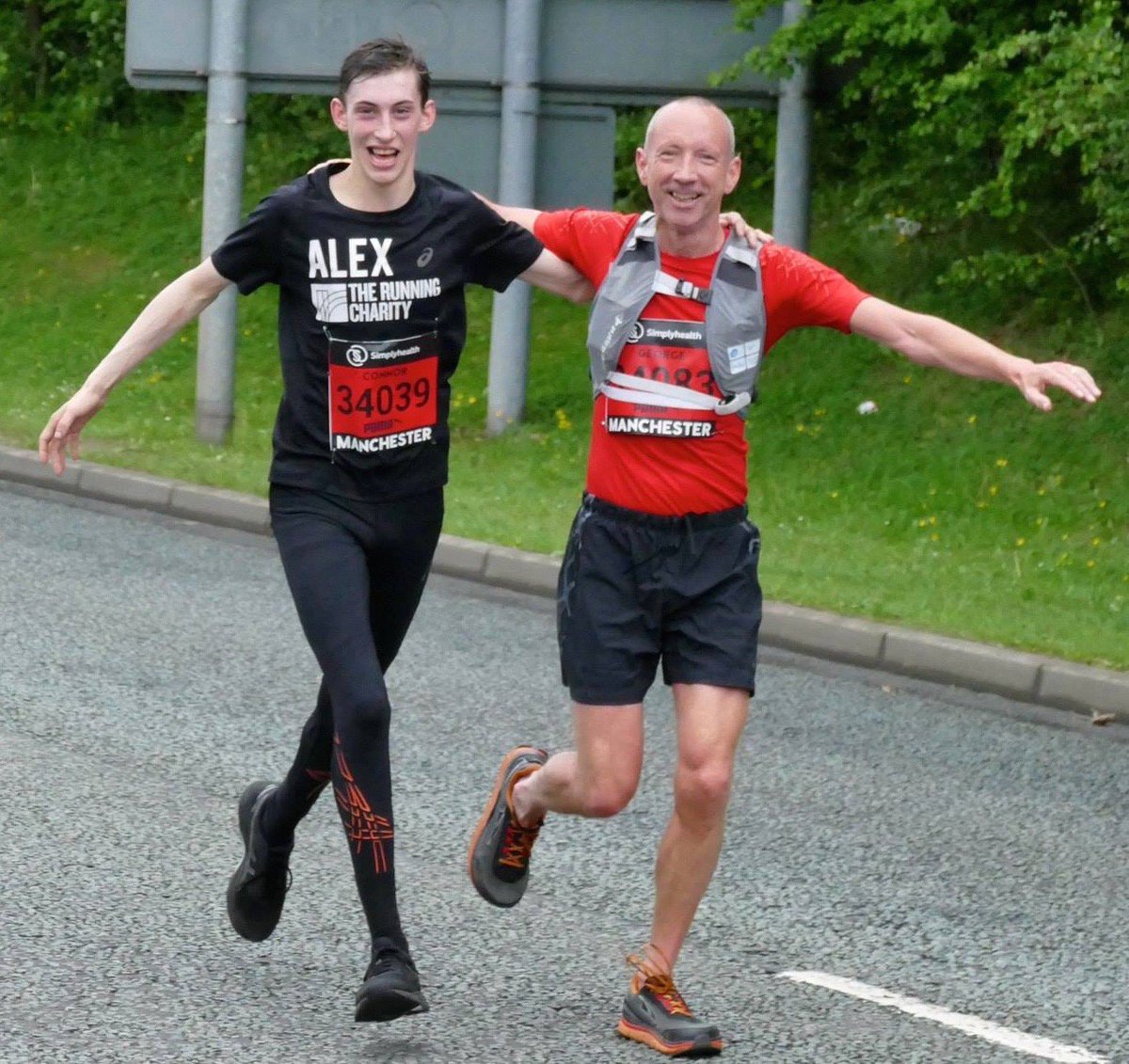 The Running Charity is proud to announce that this year Alex Jackson is running the Virgin Money London Marathon 2018.
Alex joined The Running Charity after many years of struggling with his mental health; he would often self-harm and even attempted suicide. He had a very difficult childhood and was sadly sectioned at 18, before becoming homeless. He slept rough for many months before finding a shelter who supported him and helped him get a mental health diagnosis. He credits The Running Charity with connecting him to a sport that he loves, offering him a positive focus and self-belief. Alex is now in private accommodation, has stopped self-harming, and wants to become a running coach himself, to help others learn from the tools that have helped him. He is a determined young man who wants to share his passion for running, and the power that running has to truly change somebody's future.
The Running Charity uses running as a tool to support homeless and at risk young people to get their lives back on track. We believe that running is as good for your mind as it is for your body, so we have developed a unique programme based on rewarding a young person's achievements. We use running to improve the way that young people feel about themselves, improving their confidence, motivation and resilience.
Please support Alex and all of the other young people who The Running Charity work with, by donating what you can today.
£266.20
raised towards £1,000.00 target
This campaign is now closed, and no longer accepting donations.
How you can support us
Make a donation
Select the amount you'd like to give or fundraise towards
Supporters
Apr 22, 2018
Emma
£50.00
(plus £12.50 giftaid)
---
Apr 22, 2018
Adrian Lobb
£15.00
(plus £3.75 giftaid)
---
Apr 21, 2018
Patrik
£26.20
(plus £6.55 giftaid)
---
Apr 18, 2018
Claire LSH
£5.00
(plus £1.25 giftaid)
---
Apr 07, 2018
Di and Steve
£50.00
(plus £12.50 giftaid)
---
Apr 06, 2018
Eddie Alder
£10.00
(plus £2.50 giftaid)
---
Apr 06, 2018
Hayley LSH
£5.00
(plus £1.25 giftaid)
---
Mar 23, 2018
Anonymous
£10.00
(plus £2.50 giftaid)
---
Mar 22, 2018
Anonymous
£10.00
(plus £2.50 giftaid)
---
Mar 18, 2018
Gogs and Summer
£20.00
(plus £5.00 giftaid)
---
Total raised so far
£266.20
Total plus Gift Aid £332.75
Direct donations
£266.20
Raised offline £0.00