Tour de Youth Zones- Carlisle Youth Zone
Why we need your help
Totally dedicated to ensuring all young people can benefit from a safe and inspiring environment in their leisure time, a group of intrepid cyclists, representing the OnSide Network are undertaking the mammoth challenge of peddling nearly 500 miles from our most northern Youth Zone in Carlisle to what will be our newest Youth Zone in Croydon!
A group of riders representing all Youth Zones and OnSide, including staff, volunteers and patrons – are all cycling to raise much-needed funds for their own individual Youth Zone. Cyclists start at Carlisle Youth Zone on the 21st October and will peddle to visit each Youth Zone across the country, covering a huge 500 miles in only 5 days, before reaching the final destination at Legacy Youth Zone in Croydon on Friday 25th October 2019.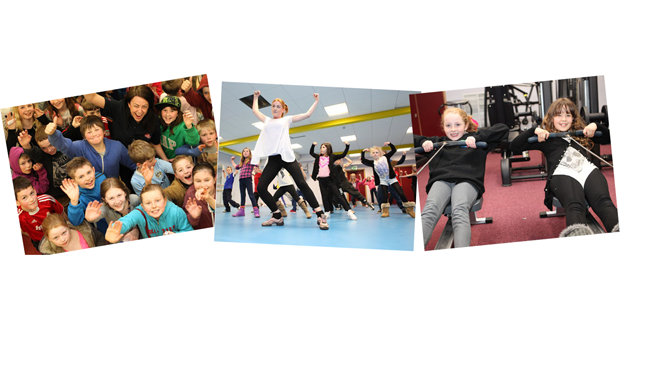 Open 7 days a week, 52 weeks a year, offering over 20 activities per night, OnSide Youth Zone's support young people to lead healthier, happier, more aspirational lives by providing quality activities, new opportunities and offering a listening ear to those need it.
In April 2011 Carlisle Youth Zone opened it's doors to the young people of Carlisle for the first time and has provided a world-class offering to the young people across Carlisle ever since. We welcome more than 1200 young people through our doors each week with a membership that represents almost 40% of the youth population of Carlisle. We provide young people with a mix of activities, opportunities and role models to inspire young people to try new things and broaden their horizons.
Members of our team and supporters - Julie Hetherington, Daniel Rae and Matthew Williams are all undertaking this momentous challenge to ensure we are able to continue to enhance the lives of young people across Carlisle. Carlisle Youth Zone is a charity driven by a powerful combination of public, private and voluntary sector support – so every penny raised will go directly towards improving the lives of young people from Carlisle and beyond!
Thank you for your support!
Supporters
Oct 29, 2019
Anonymous
£10.00
(plus £2.50 giftaid)
---
Oct 27, 2019
Lesley Dodd
£10.00
(plus £2.50 giftaid)
---
Oct 27, 2019
Anonymous
£5.00
(plus £1.25 giftaid)
---
Oct 27, 2019
The Boyko?s x
£10.00
(plus £2.50 giftaid)
---
Oct 26, 2019
Anonymous
£10.00
(plus £2.50 giftaid)
---
Oct 26, 2019
Charlotte
£10.00
(plus £2.50 giftaid)
---
Oct 25, 2019
Matt
£10.00
(plus £2.50 giftaid)
---
Oct 25, 2019
Fiona
£15.00
(plus £3.75 giftaid)
---
Oct 23, 2019
Lyns
£20.00
(plus £5.00 giftaid)
---
Oct 21, 2019
Andrew Bell
£20.00
(plus £5.00 giftaid)
---
Total raised so far
£505.00
Total plus Gift Aid £625.00
Direct donations
£505.00
Raised offline £0.00