Age Uk Cambridgeshire And Peterborough
Coronavirus -Help Older People
Why we need your help
19.06.20 UPDATE -
We are overwhelmed by the generosity of our communities and the efforts you are all making to fundraise for our appeal, it is so greatly appreciated. It's notable that you are also creating some wonderful memories and fun times amidst all this, which in itself is helping, to reduce loneliness. Just a few thank you's to recognise the off-line donations made:
Selwyn College JCR who organised a Stash Day
Trinity College Yoga Society who have run free classes and encouraged donations instead and Trinity College who match funded
Mrs Rogers who held a plant sale outside her home – neighbours formed a very orderly socially distanced queue!
Girton Posties for dressing up as post boxes whilst delivering the mail
John Lewis who have donated £5,000 from the 'Your Partners Through It All Community Fund', the store's response to supporting local communities throughout the Covid-19 outbreak.
We have now smashed through our target to 126%, absolutely fabulous news!
Your support has enabled us to keep in contact with hundreds of older people and ensure they have vital needs met (food and prescription delivery, access to money, bills paid) and to keep in touch making welfare phone calls and friendship calls to reduce loneliness. Many people have felt very lonely and older people have also been fearful, being more at risk if they catch the virus.
There is still lots to be done and we now move from emergency responsive work to longer term planning and ensuring support is sustained as lockdown measures are eased. Our communities will slowly be returning to work and we must ensure that support services are still available for older people. Please keep supporting us, we are an independent local charity and all the money raised by you is spent within Cambridgeshire and Peterborough, supporting local older people and their carers. We can't thank you enough for showing you care.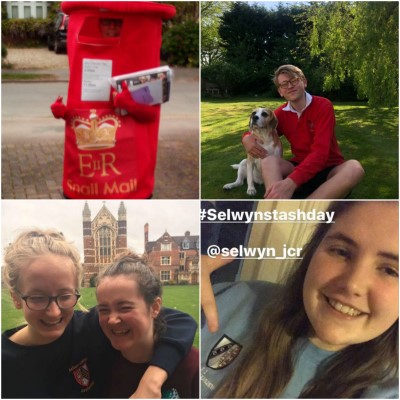 20.05.20 UPDATE - Thank you NFU Mutual in March, Cambs for your support, recognising us in our local independent capacity and generous off-line donation of £1,500 to our appeal.
We have re-deployed and enhanced a number of our services in order to support more older people across Cambridgeshire and Peterborough, with a particularly focus on helping to deliver groceries, medication and importantly welfare support.
---
11.05.20 UPDATE - Thank you everyone so much we have had some wonderful fundraising support off line. Thank you to Luke who organised a backyard challenge and everyone who took part in walking or running 5k or 10k in their garden or close nearby open space (at a safe social distance). We're now over half way towards our target at 57%. We have been able to increase the opening hours of our Information and Advice line, which since the outbreak has received a huge increase in calls, on average 85%, but sometimes over 200%. Your donations help us to support the hundeds of people who contact us, many of whom have no one else. Last year we received over 12,000 calls to our Helpline.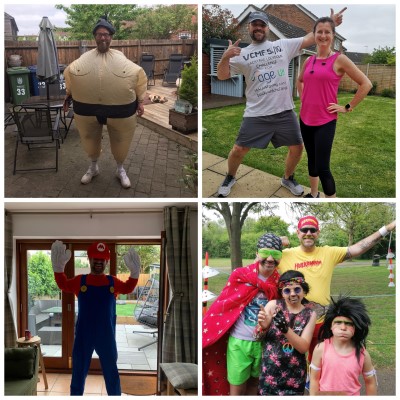 ---
UPDATE - We are thrilled to have received off-line doantions so far of approx £2,500 towards this campaign. Thank you so much to everyone contributing, we are now at 39% of our target.
Take a look at our short video and see what we are doing with the money.
---
UPDATE - Thank you so much for your donations. We are delighted to have reached 21% of our target. We have delivered many food parcels and prescriptions to older people in need and are making hundreds of phone calls every day to support people. This is possible because of your donations.
Just one comment that stood out for us was:
"Thank you so much for calling me. I feel remembered and can't tell you how much that means."
We believe no one should have no one and no one should be forgotten.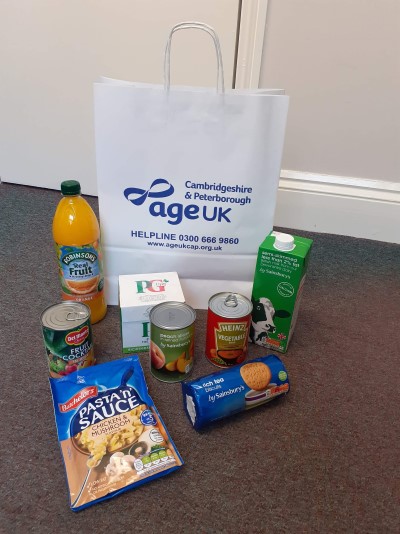 ---
Coronavirus - Covid 19 is having a huge impact upon our charity. We exist to support older people and so it is natural for our communities to turn to us during this pandemic seeking help.
Can you support us to Help Older People's Experience (Coronavirus-HOPE Campaign) during these challenging times?
We are following government guidelines and wish to support all of our existing service users and respond to the many new enquiries we are receiving.
How we have responded:
We have temporarily suspended our Day Services and Friendship Clubs.
We have changed our delivery in our other service areas, where home visiting is normally routine, to telephone contact (where possible and appropriate).
We have produced priority lists to ensure the most vulnerable older people will receive our support. These are people who do not have any other support such as from family, friends or neighbours.
There are a number of scams and frauds emerging: We are raising awareness and trying to warn people to prevent them from becoming victims of fraud, in addition to coping with these extremely challenging times.
We are giving extra support, training and guidance to our volunteers and mobilising their support to specifically meet the challenges of Covid 19.
We are arranging remote home- working for staff (to manage social distancing and social isolation)
We are preparing for more demand and less staff (as a result of illness), as the peak arrives.
All this extra activity comes at a cost to our organisation and whilst we are re-arranging work processes and redeploying staff and volunteers it all has to be managed, alongside our usual work (as adapted).
At the same time of increased demand and re-organisation of resources (increased costs), we are facing reduced income:
Third parties who rent our premises for their clubs have cancelled.
Fundraising events planned have been cancelled or postponed.
Cancelled talks and presentations we give, which receive donations.
Throughout our aim is to maintain continued support to older people, to meet ongoing needs, to reduce isolation and vulnerability so that people remain safely connected with the outside world and preserve wellbeing. Many older people will be feeling extremely anxious and fearful.
As a local independent charity and 'not for profit', we have limited reserves. We need to ensure the sustainability of our charity to ensure we are still in operation once this crisis is over. Please help us by making a donation and sharing this page with your contacts.
The funds will be used to:
Reach out to isolated older people by telephone and home visits (if possible)
Create food parcels so we can deliver food to people in isolation who may not have the means to pay.
Enable people to access a nutritious meal by connecting them to services providing groceries, and/or ready-made meals.
Increased activity in the community to run errands i.e. collect prescriptions.
Re-imburse volunteers with their travel costs.
Connecting people to community services who are helping those in isolation, where we are unable to assist.
Managing our extra costs such as providing remote working facilities and resources, the extra IT support we are needing and extra phone line opening hours.
Take a look at we do on our website www.ageukcap.org.uk
Follow us on Facebook for all our updates. @ageukcap #ageukcap
£18,971.00
raised towards £15,000.00 target
This campaign is now closed, and no longer accepting donations.
Supporters
---
May 06, 2020
Anonymous
£250.00
(plus £62.50 giftaid)
---
---
Apr 29, 2020
Anonymous
£5.00
(plus £1.25 giftaid)
---
Apr 27, 2020
Kenny Alger
£60.00
(plus £15.00 giftaid)
---
Apr 26, 2020
Miranda
£40.00
(plus £10.00 giftaid)
---
Apr 23, 2020
Anonymous
£10.00
(plus £2.50 giftaid)
---
Apr 22, 2020
Anonymous
£2.00
(plus £0.50 giftaid)
---
Apr 17, 2020
Paula Loades
£10.00
(plus £2.50 giftaid)
---
Apr 16, 2020
Anonymous
£20.00
(plus £5.00 giftaid)
---
Total raised so far
£18,971.00
Total plus Gift Aid £19,296.50
Direct donations
£3,893.00
Raised offline £15,078.00