East Kent Mencap
East Kent Mencap's Christmas Appeal
Why we need your help
Help make Christmas a happy time for adults & children with learning disabilities

At East Kent Mencap we want the festive season to be a time for friends and celebration, where no one feels lonely or left out just because they have a learning disability.

This year we plan to share the Christmas spirit with over 200 adults and children with learning disabilities at parties, trips and gifts. A donation to our Christmas Activities Fund will ensure everyone has a really great time.

Thank you all so much for your donations so far: whether you have hit the donate button below, brought along a raffle prize to our offices or donated your time as a volunteer, you are making a big difference already!

*UPDATE* Riggers Workwear, Margate have got the ball rolling with a donation of £100 - courtesy of the Manager's ukulele band | Redline Clothing are donating their time and materials supporting our groups design their own printed materials | HC Therapies have donated a reflexology voucher towards our Thanet panto | Thank you to Jo at Mrs T's Beauty Aesthetics for supporting our sponsored wax | Angela at AD Therapies who will be holding free mini-massage treatments | CEO Jason Gerlack for his Christmas card campaign | Fitstart, Ramsgate Fitness group who are taking up a sponsored fitness challenge | Hornby for their donation of tour tickets | Sainsbury's at Westwood Cross for over £180 in raffle prizes| - Incredible!

*UPDATE* On Tuesday 29th November, we took part in #givingtuesday along with clients, supporters and local businesses reminding everyone it's good to give - we had a great day and really got the appeal rolling!

*UPDATE* Due to the support we have been receiving from fabulous fundraisers & delightful donors we have decided to increase our fundraising target to £750 to see if we can make this our best Christmas appeal yet!

You can help give people with learning disabilities a Happy Christmas:

Start by donating here!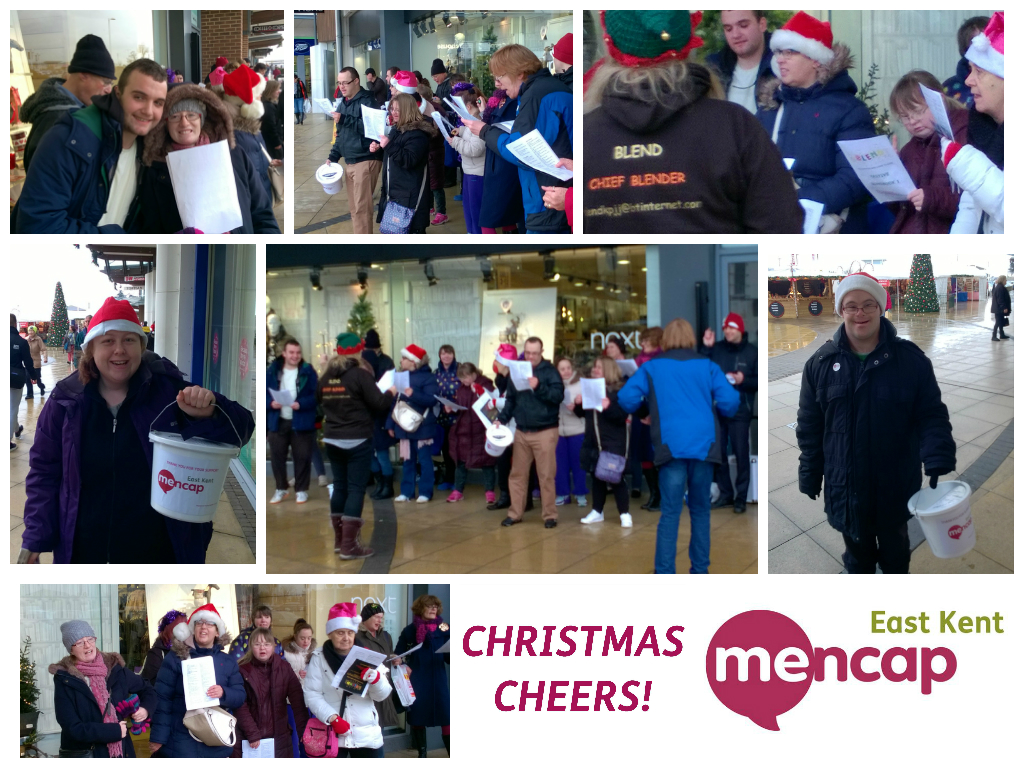 £474.10
raised towards £750.00 target
This campaign is now closed, and no longer accepting donations.
Supporters
Dec 01, 2016
Tina Byrne
£5.00
(plus £1.25 giftaid)
---
Dec 01, 2016
Anonymous
£50.00
(plus £12.50 giftaid)
---
Dec 01, 2016
Anonymous
£30.00
(plus £7.50 giftaid)
---
Nov 30, 2016
Lisa dougan
£5.00
(plus £1.25 giftaid)
---
---
Nov 30, 2016
Tina Byrne
£10.00
(plus £2.50 giftaid)
---
---
Nov 29, 2016
Sue Chong
£10.00
(plus £2.50 giftaid)
---
---
Nov 29, 2016
Anonymous
£10.00
(plus £2.50 giftaid)
---
Total raised so far
£474.10
Total plus Gift Aid £527.10
Direct donations
£172.00
Raised offline £227.10