WISHH Charity (Working Independently to Support Hull Hospitals)
Hull Eye Hospital Sensory Appeal
Why we need your help
London Marathon Challenge to reach funding target to create sensory areas for children across Hull Eye Hospital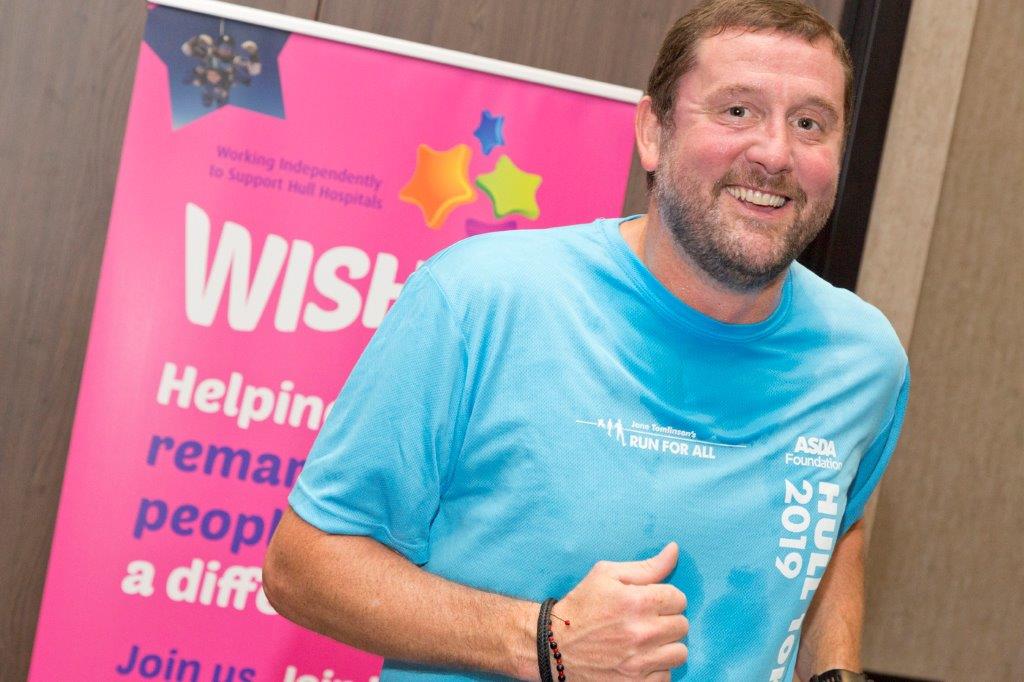 Hospital Chief Finance Officer and WISHH Trustee, Lee Bond, is about to embark on the challenge of a lifetime as he bids to run the London marathon to help reach our £15,000 target for WISHH. The funds will enable the opening of sensory areas for children with additional needs including Autism, ADHD, ADD, or for children experiencing anxiety or trauma attending the Eye Hospital at Hull Royal Infirmary.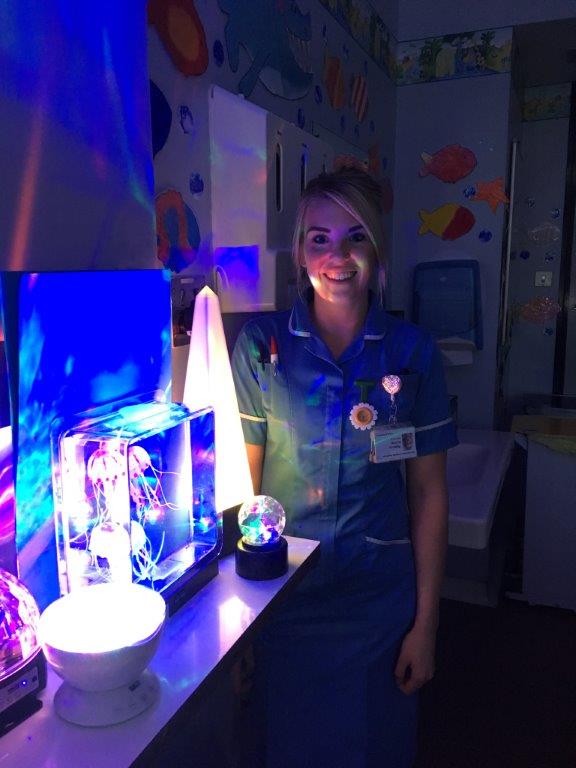 Each year, the Eye Hospital cares for 15,000 children, delivering a range of acute, routine and tertiary acute services including consultation, specialised imaging and diagnostics, elective and emergency medical and surgical treatments, follow up care, monitoring of eye conditions and delivery of long term treatment programmes. Creating sensory facilities to include light displays and projections, bubble tubes, wall decorations, sensory toys, music and other features will provide much needed stimulation and help calm and distract children attending the eye clinic, helping to ensure the experience of coming to the hospital is as easy as possible for children with additional needs and their parents/carers.
Please support Lee as he aims to raise the funds required to help such a vulnerable patient group. Every little bit helps!
Get involved today and help us make a difference.
Update 15/07/21

With the support of fundraising staff and generous members of our community thoughout the pandeimic, over 100 people have donated to help us raise just over £5,000 towards our Sensory Appeal via our Just Giving Page - Lee now needs to help us secure just £1,500 to reach our £15,000 target! We really can't wait to make this project a reality.
---
Update 27/2
We're over halfway to our target! The campaign has some incredible support from a whole variety of amazing people.
Here's what we've been up to:
The Finance Department at Hull Hospitals organised a Great Christmas Bake Off and made some cute Christmas crafts.

Steph Flanagan and all the cast and crew put on a magical performance of 'Cinderella'

Mike Burn and the Gardening club sold some beautiful handmade Christmas and Valentine's plants.

The team at the Eye Hospital hosted an advent calendar of fun, festive events.

The Estates department held a Christmas raffle.

Steve, Angela and the team at The National Pub along with all their customers got involved with raising funds for the campaign.

Staff across both Hull Royal Infirmary and Castle Hill Hospital tried their luck with the PA's Raffle.

The Hull NHS Choir had a bucket collection.

Lee Bond took on the Tower Block challenge and ran up all 13 flights of Hull Royal Infirmary.
We're incredibly grateful to everyone who has got involved in this amazing campaign so far but we still have more to do to hit that target. Anything you can give will help us so much and really make a difference to the children at the Eye Hospital.
The London Marathon will take place on the 3rd October 2021.
Any funds raised above our £15,000 target will enable us to add even more great features within the sensory areas within the Eye Hosptial.
£15,719.34
raised towards £15,000.00 target
This campaign is now closed, and no longer accepting donations.
Supporters
---
---
---
Oct 11, 2021
D & A
£52.00
(plus £13.00 giftaid)
---
Oct 09, 2021
Matthew Style NHSE
£26.00
(plus £6.50 giftaid)
---
Oct 04, 2021
Pete aka Derek
£10.00
(plus £2.50 giftaid)
---
Oct 04, 2021
Helen Knowles
£10.00
(plus £2.50 giftaid)
---
Oct 04, 2021
Anonymous
£10.00
(plus £2.50 giftaid)
---
Oct 04, 2021
George and Charlotte
£50.00
(plus £12.50 giftaid)
---
Oct 03, 2021
George Cooper
£5.00
(plus £1.25 giftaid)
---
Total raised so far
£15,719.34
Total plus Gift Aid £16,279.84
Direct donations
£2,454.34
Raised offline £13,265.00