Severe flooding in north Bangladesh
http://uk.virginmoneygiving.com/fund/severe-flooding-bangladesh-azuko
HELP US SUPPORT COMMUNITIES AFFECTED BY DEVASTATING FLOODS
Since 11 August 2017, heavy monsoon rains have caused intense flooding across more than one third of Bangladesh. India and Nepal have also witnessed unprecedented flooding. Many communities AzuKo works with in Dinajpur are greatly affected.
Access to food, shelter, clean water, sanitation and clothing is a huge issue.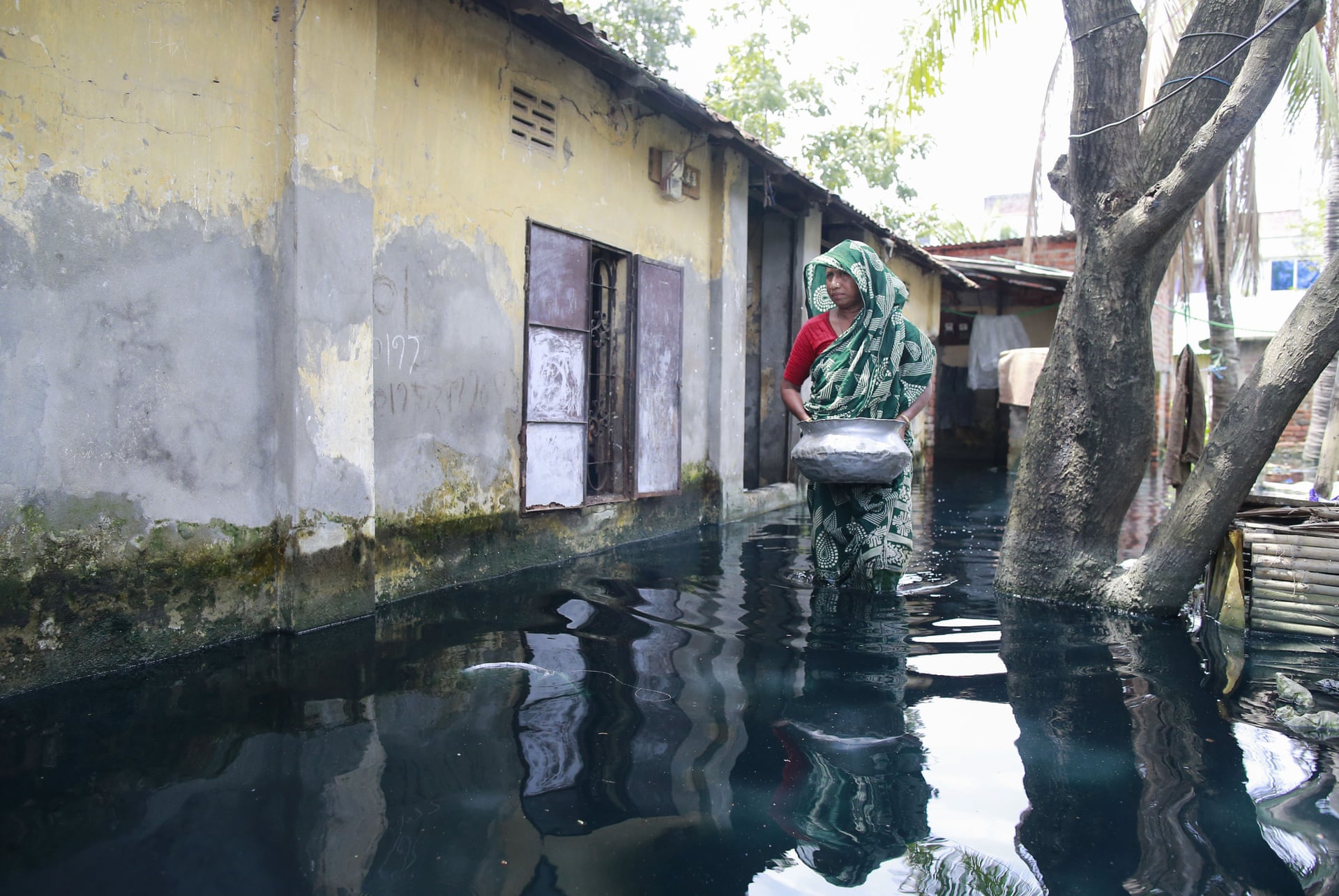 ---
Most major rivers were flowing above their danger mark. It has been reported that the water of the Brahmaputra river reached a level not exceeded for a hundred years. The situation may worsen as more rain is forecast in both Bangladesh and upper catchment areas in India and Nepal.
---
"This is fast becoming one of the most serious humanitarian crises this region has seen in many years and urgent action is needed to meet the growing needs of millions of people affected by these devastating floods" - IFRC

---
Those in particularly rural sites remain cut off due to breaches of embankments and roads. Large numbers, including those in Jogen Babu Maath slum, are sheltering on roadsides, with host families or in schools.
We're working with our local partner Simple Action For the Environment to reach all the communities we work with, past and present. No matter how remote.
We're committed to support these individuals, families and communities... who are our friends. The waters have receded but there is a lot of rebuilding and repair work to be done. Our first goal is to ensure access to clean water and adequate sanitation facilities to reduce the spread of disease.
---
Donate today, to help those in need.
---
LATEST NEWS - 05.09.2017
South Asia flood crisis: disease outbreaks
---
AZUKO UPDATES
We will be posting regular updates of progress via our website >>
---
AzuKo is a registered charity in England and Wales (no. 1156354)
AzuKo is registered with the Fundraising Regulator >>
Select the amount you wish to give
£300.00 (+ £75.00 giftaid)
£410.00 (+ £102.50 giftaid)
£50.00 (+ £12.50 giftaid)