St Andrew's Club Sponsored Walk
Why we need your help
The St Andrew's Club & Westminster Community Sponsored Walk is a chance for the local community to get together for a day of summer activity and fun. Participants will embark on a 10k walk, soaking up the special South West London atmosphere, to raise funds for St Andrew's Club-
Westminster's local charity.

HELP St Andrew's Club reach our fundraising target of £10,000. These valuable funds will mean the Club can continue to thrive and deliver this much needed local provision, creating experiences and opportunities for local youngsters who come to the Club everyday.

St Andrew's is a community based youth club in Westminster which provides activities that are enabling, educational, fun and participative for young people from the ages of 5 to adulthood. The Club offers a safe, welcoming and active environment and aims to do right by our members to help them help themselves and others. It can be tough for a young person growing up in South Westminster. Around 700 members depend on us each year in our 'neutral' environment, that isn't part of any one housing estate. We give local young people, many of them on tight family budgets, the chance to thrive and give back to society through our varied youth programmes - which help them develop educationally, socially and personally through a wide range of sport, art, practical skills, trips out and training.
St Andrew's is a local charity, funded by voluntary donations, and the world's oldest youth club, which has been making a priceless contribution to the local community for over 150 years. Be a part of ensuring St Andrew's future existence by donating now. Thank you!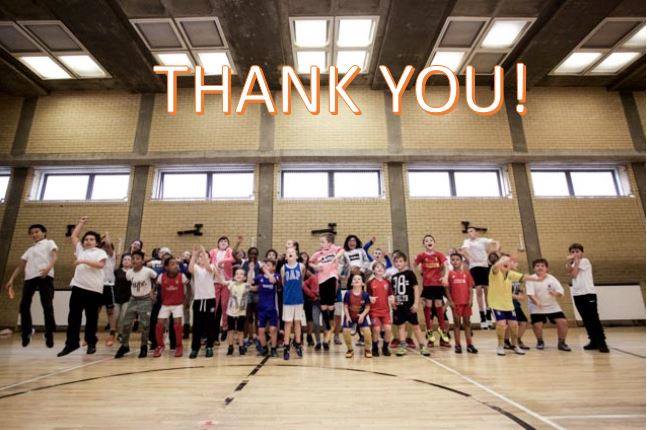 £8,944.00
raised towards £10,000.00 target
Supporters
Aug 22, 2019
Anonymous
£10.00
(plus £2.50 giftaid)
---
Aug 12, 2019
vinny
£25.00
(plus £6.25 giftaid)
---
Aug 06, 2019
Ian Young
£10.00
(plus £2.50 giftaid)
---
Aug 01, 2019
Anonymous
£50.00
(plus £12.50 giftaid)
---
---
Jul 27, 2019
Cory
£20.00
(plus £5.00 giftaid)
---
Jul 26, 2019
Anonymous
£20.00
(plus £5.00 giftaid)
---
Jul 24, 2019
Nick Vass
£20.00
(plus £5.00 giftaid)
---
Jul 23, 2019
Bal
£10.00
(plus £2.50 giftaid)
---
---
---
Donation summary
Total raised so far
£8,944.00
Total plus Gift Aid
£10,084.50
Direct donations
£5,417.00
Fundraising pages
£0.00