Wood End School Parent Teacher Association
Wood End PTA - London Marathon 2021
Why we need your help
Wood End School PTA has a charity place in the 2021 London Marathon!
Our eager entrant is our very own Sports Coach; Mr Barker!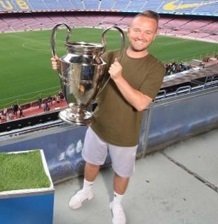 We are currently fundraising to buy tablets, laptops and books and all donations and sponsorship will be gratefully received towards these.
£10 sponsorship buys two books.
10 people sponsoring £25 will buy a new tablet or iPad.
10 people sponsoring £50 will buy a new laptop or PC.
Let's wish Mr Barker lots of luck and show him our support as he undertakes this fantastic challenge for Wood End School!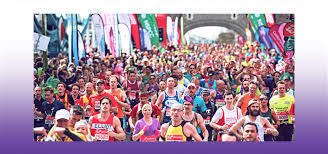 £6,300.30
raised towards £2,000.00 target
This campaign is now closed, and no longer accepting donations.
Supporters
Oct 06, 2021
M Bush
£40.00
(plus £10.00 giftaid)
---
Oct 04, 2021
Dave Smith ( smudge
£10.00
(plus £2.50 giftaid)
---
Oct 04, 2021
Starks
£10.00
(plus £2.50 giftaid)
---
Oct 04, 2021
Anonymous
£10.00
(plus £2.50 giftaid)
---
Oct 03, 2021
Anonymous
£10.00
(plus £2.50 giftaid)
---
Oct 03, 2021
Peter Rebak
£50.00
(plus £12.50 giftaid)
---
Oct 03, 2021
Danny
£50.00
(plus £12.50 giftaid)
---
Oct 03, 2021
Anonymous
£10.00
(plus £2.50 giftaid)
---
---
---
Total raised so far
£6,300.30
Total plus Gift Aid £7,677.58
Direct donations
£6,300.30
Raised offline £0.00