AMURT UK
Homeless Feeding Project in London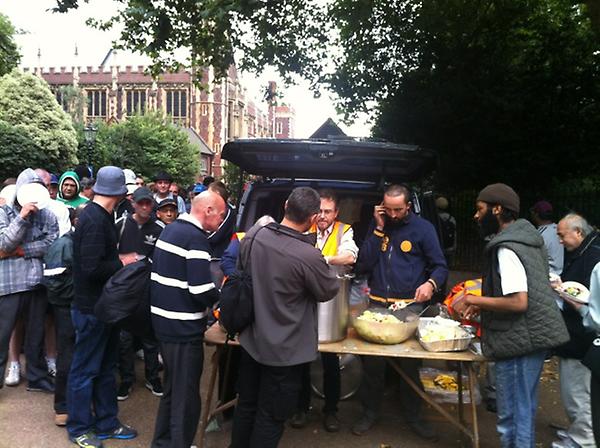 Our mission is to help improve the quality of life for the poor and disadvantaged people of the world.
In London, AMURT is involved in a feeding program that feeds over 250 homeless and poor people every Thursday in Holborn. We feed the homeless and the poor because we believe that everyone deserves good food, and by doing so we show them that they are not alone. Just because someone is homeless it does not mean that they are hopeless. That is why we put our compassion into action by cooking delicious, warm vegetarian meals that show our brothers and sisters that we care.
Support us
There are several ways that you can support the feeding program of AMURT and help us make sure that the homeless and poor people have free, quality meals at least once a week. You can make a donation or get involved as a volunteer, whatever you can contribute will make a big difference to our work.
Regular Donation:
Could you support AMURT with a monthly donation? Regular donations are most valuable to us as they provide a steady income and allow us to plan in advance.