Archbishop Romero Trust
Homepage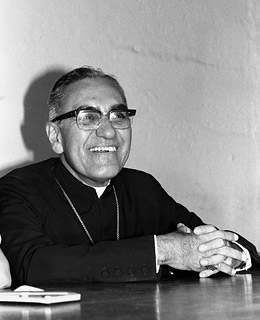 The Archbishop Romero Trust was founded in 2005 on the 25th anniversary of the martyrdom of Archbishop Oscar Romero to keep alive the courageous example of Romero in his option for the poor.
The objectives of the Trust are:
1. To promote knowledge and awareness of the life and work of Archbishop Romero.
2. To organise lectures, prayer services and memorial liturgies annually on the anniversary of his assassination.
3. To provide support to human rights initiatives and social welfare projects in El Salvador which carry forward the tradition of his work. These include support to basic schooling in urban slum areas, finance for the hospice for impoverished cancer patients, and assistance to the legal aid office of San Salvador archdiocese.
Registered Charity Number: 1110069