Build on Books
Who we are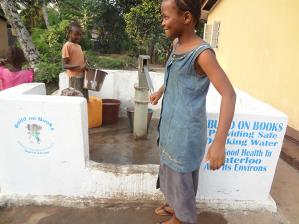 Build on Books is an amazing grassroots charity that works with schools and communities in Sierra Leone to help them overcome the effects of poverty.
By mobilising communities, we improve both health and education to give thousands of children a better and safer future.
We work with local headteachers and community leader to build schools, provide clean safe drinking water, build toilets, start farms, provide humanitarian aid and much more.
We also ship lots and lots of books and school furniture to schools, which cuts down on waste in the UK and gives valuable school resources a new life in Sierra Leone!
Please support Build on Books and your donation will help us continue to build a brighter future for thousands of the world's poorest children.
Find out more
Charity details
Registered address
38 Oak Tree Road,
Marlow,
SL7 3EE
Phone
01628476041
Charity number
1158201