HideOut Youth Zone
Homepage
Currently under construction on Hyde Road in Gorton, HideOut Youth Zone will open in Summer 2020 to provide thousands of Manchester's young people with somewhere to go, something to do and someone to talk to.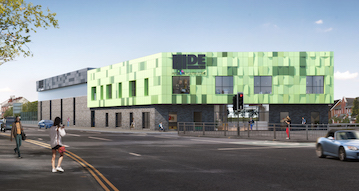 The state-of-the-art Youth Zone will open 7 days a week, offering over 20 activities per night, equipping young people with the tools they need to lead healthier, happier, more aspirational lives.

Every penny you donate will go towards enriching the lives of the city's young people, supporting them to build their confidence, experience new opportunities and reach their full potential.
For regular updates please follow us on twitter @hideout_yz