drop4drop
Homepage
WE ARE DROP4DROP, AND WE BELIEVE EVERYONE, EVERYWHERE, HAS THE RIGHT TO CLEAN WATER.
Over 800 million people lack access to a sustainable source of clean drinking water and safe sanitation practices, with over half the world's hospital beds used by people suffering from water related illnesses.
Since 2005, drop4drop have provided over 1.3 million people with access to safe, clean water. However, our work does not stop there. All over the world millions continue to live without clean water, and we're on a mission to end the World Water Crisis once and for all.
By donating to drop4drop, you can help to provide efficient and accountable clean water projects all over the world. Just £15 can supply a whole family with access to clean water.
CLEAN WATER IS A BASIC HUMAN RIGHT, YET MILLIONS OF PEOPLE DON'T HAVE ACCESS TO IT. WHAT ARE YOU WAITING FOR? JOIN THE DROP4DROP MOVEMENT NOW. TOGETHER WE CAN MAKE A DIFFERENCE.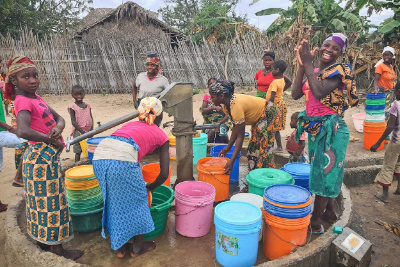 If you would like to find out how you can #BePartOfTheSolution, or have any ideas for fundraising that you'd like to discuss, please feel free to get in touch.
It's easy to help, and we'd love to hear from you.
DROP4DROP x