German Shepherd Dog Rescue
Who we are
German Shepherd Dog Rescue is a rescue run by a dedicated group of volunteers with a love of German Shepherds, giving their time and devotion to the welfare of this wonderful breed. We rescue and rehome German Shepherds across the country.
GSDR alway has and always will operate a NO DESTRUCTION POLICY because we believe that all dogs deserve a good life. We will find the right home for all the dogs that come into our care no matter how long it takes. We will never turn away a dog because of age, medical history or temperament as long as we have the funds to help.
GSDR is also able to offer help and advice on all aspects of owning a GSD.
We are encountering record numbers of German Shepherds requiring our help and we need to raise funds so that we can help more dogs. Our biggest expenses are commercial kenneling to keep dogs safe until new homes are found and veterinary costs.
All monies raised are used to help the dogs needing our assistance.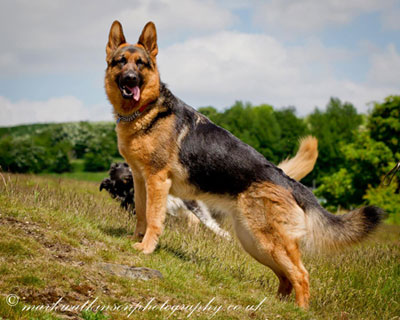 This picture was taken on a GSDR walk in Yorkshire
Find out more